Michelin Pilot Road 4 GT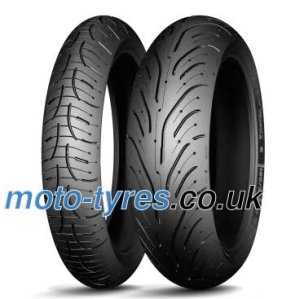 Outstanding on wet roads, especially when braking, MICHELIN Pilot Road 4 GT tyres provide optimal stability for Grand Tourer bikes.
Increased stability for GT bikes
On your own or with a passenger, the new MICHELIN 2AT Technology will ensure you feel totally safe on the straights and cornering on your GT bike, even when heavily loaded. With their revolutionary structure, MICHELIN Pilot Road 4 GT tyres provide solidity and comfort so they're perfect for long journeys.
XST+ Technology for great braking on wet surfaces
Thanks to new XST+ sipe technology, braking times for MICHELIN Pilot Road 4 Trail tyres are 17 % shorter than their main competitors1 on wet roads and up to 24 % shorter on very slippery wet surfaces such as white lines and pedestrian crossings.
Approved as Original Equipment for the BMW R1200 RT
Chosen by BMW as Original Equipment for its 2014 R1200 RT model, MICHELIN Pilot Road 4 GT tyres provide unparalleled performance when it comes to stability and safety. Check our fitment guide to see if they are suitable for your bike.
*Prices include VAT and delivery within mainland UK (excl. Scottish Highlands).
**More than 90% of our orders reach the customer in the specified delivery time.