Distinguished Gentleman's Ride 2019
On the Road Together to Support Men's Health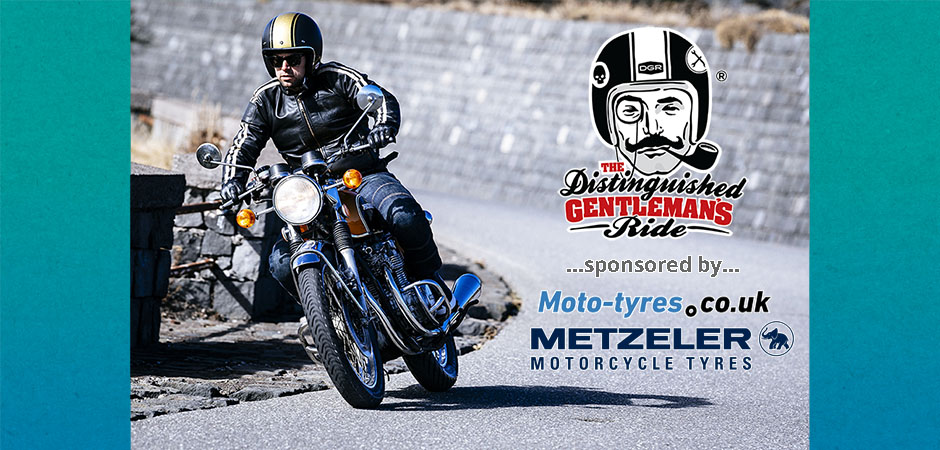 For the past 7 years, bikers from all over the world have gathered in their finest threads to raise money for the global fight against prostate cancer and to increase mental health awareness among men.
At this year's Distinguished Gentleman's Ride on September 29th, we expect to raise a total of 7 million US dollars for this good cause.
This year at MotorradreifenDirekt.de, we are once again supporting this wonderful project, and we want to motivate YOU to join in!
Since the first Distinguished Gentlemen's Ride in 2012, the fan base and number of participants has grown steadily. This year, organisers are expecting 120,000 bikers to attend events around the world, the largest number ever. Participants will don their finest tweeds and mount their custom or classic bikes in over 650 cities in 100 different countries to fight prostate cancer and support other projects around the topic of men's health. This year on September 29th, bikers will hit the road all over the world with the aim of raising money.
You can also support the Distinguished Gentleman's Ride 2019 by either taking part in one of the many "Rides" yourself and raising money or simply by donating money.
Moto-tyres.co.uk sponsors the DGR
This year in UK we are sponsoring the rides in the following cities:
Internationally we are supporting the rides in the following cities:
In collaboration with Metzeler, we're even going one better!
In each city where we are sponsoring a ride, as an additional incentive the biker who raises the most money will receive a set of (front and rear) Metzeler tyres free of charge!
---
Information on the DGR
For more on the Distinguished Gentleman's Ride, go to www.gentlemansride.com (information, registration, event locations and how to donate).
We look forward to your support and thank all donors and participants!